Surgical tape (non-woven fabric type, 12mm 、25mm、50mm、100mm, for hygiene/medical/nursing care)


◾Medical Surgical Tape Overview
Medical Surgical  tapes facilitate dressings in cases of wounds, injuries, and surgeries. While there are varieties of medical tapes available in the market, including adhesive tapes, elastic tapes, silicone tapes, paper tapes, and silk cloth tapes, the selection of medical tapes depends on a range of skin-related factors, including its age and integrity, oiliness, or sensitivity to specific adhesives. Tapes that come in a single-use format, with paper or cloth as its base ingredient, help reduce cross-contamination, infection, and waste.
◾Growing need for medical surgical tape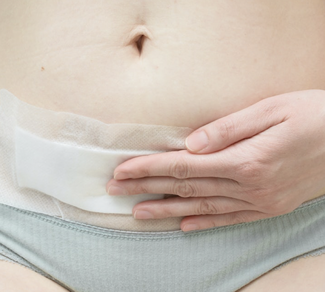 In some countries, the majority of births are performed by cesarean section, in which case 50mm wide surgical tape is very often used to protect the safety of the incised scar.
"Many times, the tape is used to create pressure against the incision to reduce the incidence of oozing from the skin edges along incision."
When you are ready to leave the hospital after giving birth, your doctor will change the bandages and use surgical tape to protect and heal the incision after you return home.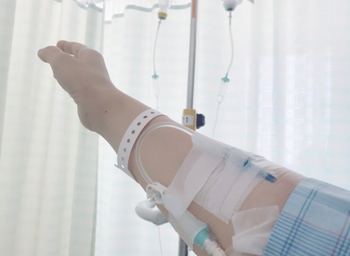 The explosive spread of the new coronavirus has also increased the demand for surgical tape in recent years to secure intravenous needles, gauze, and bandages in medical facilities.
Patients who are hospitalized or need to be treated with catheters or IVs for long periods of time need to keep tubes and catheters in place with tape 24 hours a day for many days, so "breathable" tape is needed for use on fragile or at-risk skin and in moist skin environments to avoid as much stress on the skin as possible.
◾Growth Projections for the Medical Surgical Tape Market
The market for healthcare adhesive tapes is estimated to grow from USD 27.2 billion in 2018 to USD 37.3 billion by 2023, at a CAG(Compound annual growth rate) of 6.51% during the forecast period due the high demand for these tapes for primary treatment of wounds by covering and securing to prevent bacterial infections, and to hold bandages in place.
They are also used for securing dressings, catheters, and infusion or drainage devices. It comes in a variety of lengths and widths that are designed to meet a wide range of bandaging needs. The growth of the market is due to the increasing use of these tapes in wound care and for surgery in emerging economies such as India, China, Thailand, Indonesia, Brazil, and Argentina.

◾Competitive Environment in the Global Market for Medical Surgical Tapes.
According to the study, the global market for medical tapes is distributed among approximately 250 globally diverse players, regional players, and country-specific niche players.
Global players expected to maintain their market leadership include 3M, Johnson & Johnson, Paul Hartmann, Scapa Group Plc, Ad Tape & Label, Medtronic, Avery Dennison Corporation, Nichiban Co. Ltd, Nitto Denko Corporation, and Smith & Nephew.
However, despite the presence of approximately 250 competitors, consisting of global and country niche players, regional players account for about 50% of sales share.
This is a kind of oligopoly and not a healthy market.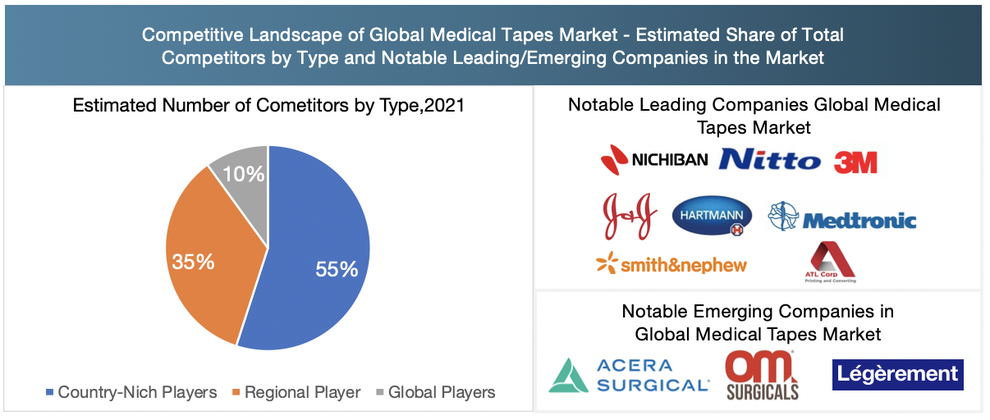 ◾Images of manufacturing plants and products
Medical Surgical Tape (Non-woven Fabric Type 12 mm、25mm、50mm、100mm)
Made in Japan.
The first order takes 3 to 4 months to deliver, but if you place an order in a planned manner, a stable supply will be possible.
With the current equipment, the monthly production is 200,000 rolls, but it is possible to increase the production volume by expanding in the future.
Due to the strengthening of the medical system for the new virus, inquiries about surgical tape are frequently received from  Southeast Asia.
I think it is the same in your country.
We believe that the best way to proceed with this project would be to sign an annual umbrella contract and get an exclusive distribution contract in your country.
Once we have a concrete direction, we will prepare and send you a draft of the contract.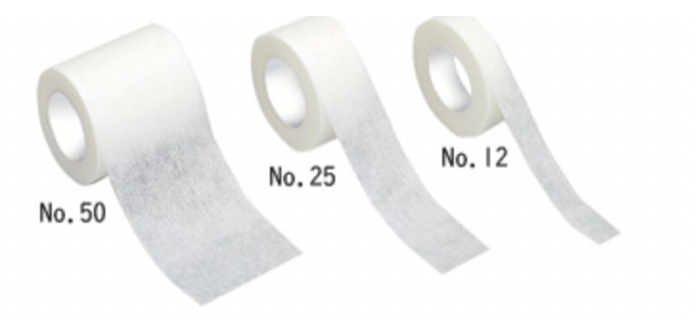 ◾Product Lineup and Terms and Conditions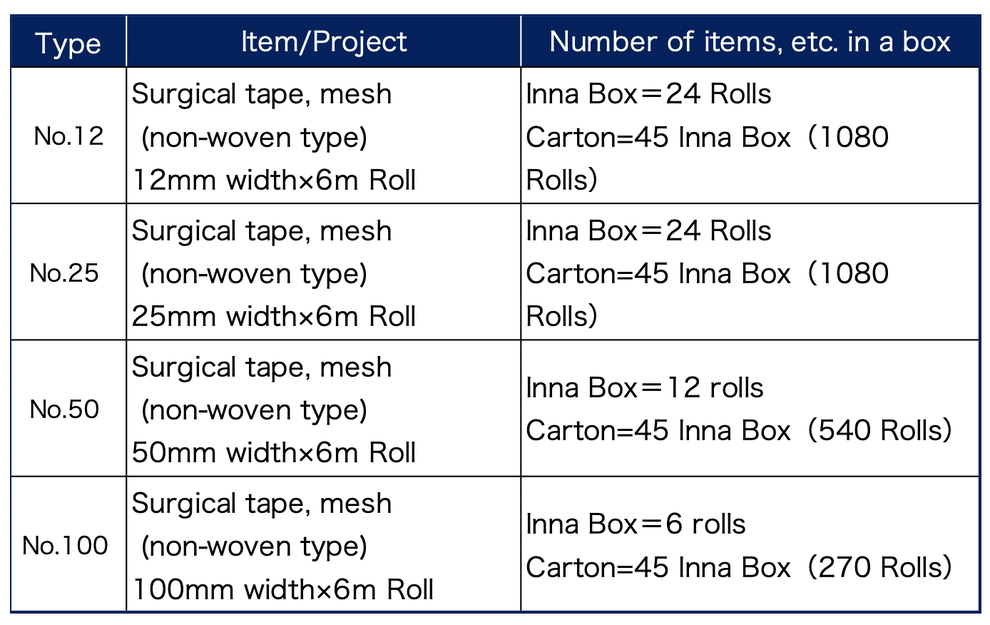 << Product Outline >> 
Medical surgical tape made in Japan. There are cuts every 5 cm for ease of use. 
<< Production/Delivery Capability >> 
Monthly production of 100,000 to 300,000 rolls 
<< PAYMENT TERMS >> 
100% advance payment
<< MINIMUM ORDER QUANTITY >> 
100,000 rolls
◾Schedule of work processes

◾Images of manufacturing plants and products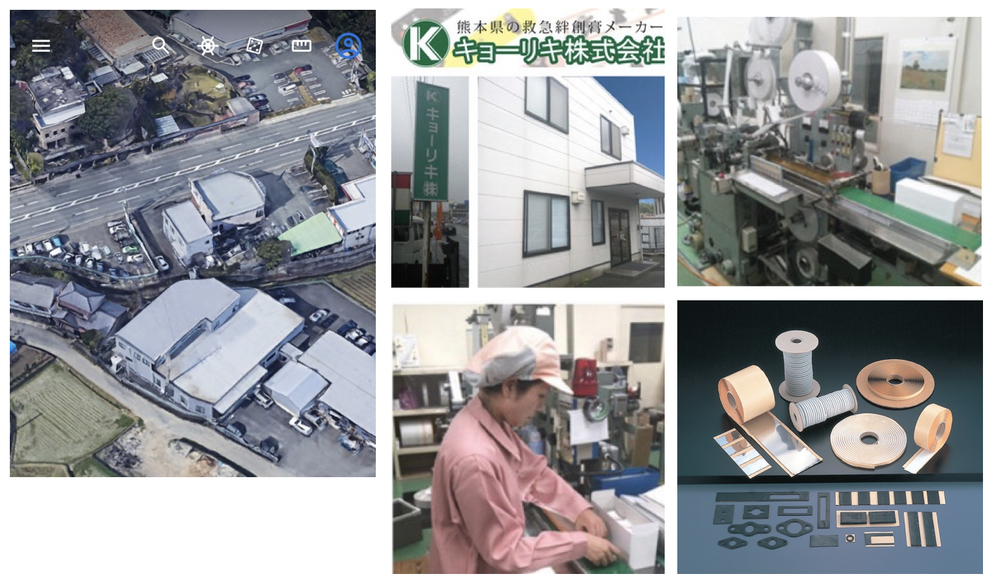 ---
---
If you have any questions about this product
Please use the inquiry form below to contact us.